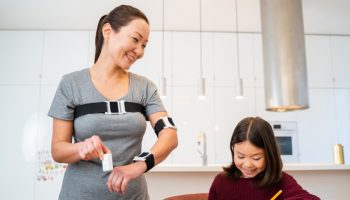 Introducing SWORD – your virtual health solution for muscle and joint pain. Work with a physical therapist to design an at-home exercise program to fit your busy schedule and needs.
Member Updates
Sign up to receive important information regarding your health plan
Email communications from ACSHIC.com are intended for ACSHIC Plan members, Trustees and Plan administrators. By opting in, you are consenting to receiving email notifications about the ACSHIC Plan of benefits. All information, content, and material you receive are for informational purposes only and are not intended to serve as a substitute for the consultation, diagnosis, and/or medical treatment of a qualified healthcare professional. ACSHIC is not responsible for the accuracy or content of the information contained in any links to third-party resources provided in such communications. You will receive a verification email confirming your correct email address and consent to receipt of email communications.
Year of Wellness - Lytle EAP
No doubt our work and personal lifestyles have changed dramatically over the last year, with many of us spending the majority of our days at home. Even if not working from home, we may not be planning to return to a gym setting. Join us to discuss some easy exercises you can do at your home (or office!) workstation to stretch, strengthen and gain mobility throughout the day? This workshop focuses on 10-minutes of movement at a time. We'll give you an easy-to-implement core workout, body weight strength workout and full body stretch, with no equipment necessary!
In this webinar, we will provide you with the tools to make these practices fit into YOUR routine and lifestyle! With three different options on when to join, you have every opportunity to come and learn how to optimize at home workout exercises! 
Community Health Magazine
Community Health is a quarterly magazine that provides education, support, and resources to assist members and retirees on their journey to improve their quality of life.  Our magazine contains information on health and wellness and also highlights the great work happening in our schools to support wellness.