Resources to Prevent and Manage Diabetes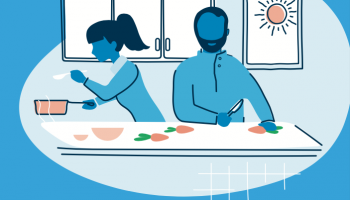 Preventive care is vital to managing your health today and in the future. A preventive exam or annual exam helps find health conditions before they become serious and helps you know if you're at risk for any diseases or conditions.
Understanding your prescription benefits is crucial to making the most of your health plan and saving money.
Community Health Magazine
Community Health is a quarterly magazine that provides education, support, and resources to assist members and retirees on their journey to improve their quality of life.  Our magazine contains information on health and wellness and also highlights the great work happening in our schools to support wellness.