Cancellation of Healthcare Bluebook
Please be advised that as of November 21, 2021, services through Healthcare Bluebook will no longer be available. Any members who received services eligible for rewards through the Go Green to Get Green Program offered by Healthcare Bluebook prior to November 21, 2021 will still be eligible for and receive rewards.

Highmark Inc. is a national, diversified health care partner serving members through its businesses in health insurance, dental insurance, vision care, and reinsurance. Our mission is to make high-quality health care readily available, easily understandable and truly affordable in the communities we serve.
For over 75 years, we have helped build healthier, stronger communities. And, we want to help you be prepared and confident for whatever the future has in store. It all starts with personal service that's close to home. Our mission is to make high-quality health care available easily understandable and affordable in the communities we serve. 
We offer a variety of health and wellness support tools to help you reach your goals.

For more than 45 years, we've made it our mission to offer flexible, affordable dental insurance plans and great customer service.
United Concordia Dental (UCCI) is committed to offering specialized dental plans, tools, and educational resources to help Allegheny County Schools Health Insurance Consortium members become or stay as healthy as possible.
Allegheny County Schools Health Insurance Consortium members have access to a provider network that offers discounts for all services-covered or not. To search for a dentist, use the Find a Dentist tool on UnitedConcordia.com. Select your network and search preference, and then look for dentists marked by the green "$ave!" box.

Davis Vision has been providing comprehensive vision care benefits for over 50 years. Access to better vision begins with having qualified eye care professionals in our network, which helps us to ensure our members can find cost-effective care and a variety of styles.
With more than 91,000 points of access, we have a balanced network of independent eye care professionals, and 4 of the top 5 eyewear retailers. This offers our members a variety of choices, for where they get eyewear, and also where they go to get their eye exam.
Every plan features options for fully-covered eyewear and a network that's built with members in mind. Through the Exclusive Collection of frames, members can select on-trend frames at preferred pricing.
We help people obtain access to affordable eye care.
Davis Vision provides more than routine eye care.  We also offer discounts on Laser Surgery procedures and hearing aids.

VBA is committed to offering customized, cost-effective plans with personalized service to promote vision benefits.
At VBA, we strive to make things as simple as possible for our members. That's where our mobile-friendly member portal comes in. Within the portal you can:
Find In-Network Providers
Download Explanation of Benefits Statements
Chat Online with Customer Service Representatives
Print ID Cards
Submit Out-of-Network Claims
VBA has been providing diverse and cost-effective benefits since 1965. VBA's "person first" approach provides a friendly, consultative environment/relationship with easy-to-use plans and comprehensive, responsive service.

EdLogics transforms the way consumers learn about health by incorporating game-based learning, innovative gamification strategies, and unique incentives into a digital platform that delivers a fun, engaging, and personalized educational experience. Our unique engagement and communication capabilities allow us to increase awareness and drive appropriate utilization of other employer-sponsored health benefit programs and services.
Through multimedia learning modules, interactive health games, and innovative gamification strategies, The EdLogics Platform delivers a highly personalized educational experience that makes learning about health fun, engaging, and rewarding. Our innovative game-based learning strategies and proprietary reward system are key components of the user experience and uniquely engage and motivate individuals to learn about their health and make better healthcare decisions.
We make learning fun and financially rewarding.

Integrity Pharmaceutical Advisors (IPA) is here to help. IPA is a firm of independent pharmacists, retained by ACSHIC, who serve as a "white glove" concierge to assist you and your physician with any changes.
IPA pharmacists will answer any pharmacy-related questions, discuss alternative medications, and assist you and your physician. This service is completely confidential and free to all members.
IPA is available Mon-Fri, 8 am to 8 pm (EST). Make an appointment to speak with an IPA pharmacist by calling Toll Free (866) 726-1180 or scheduling an appointment online at calendly.com/acshic/appointment.


Livongo for Diabetes is a health benefit being offered at no cost to you. The Livongo for Diabetes Program makes living with diabetes easier by providing you with a connected meter, unlimited strips, and coaching. The program is offered at no cost to you and your family members with diabetes and coverage through the Allegheny County School Health Insurance Consortium health plan.
More Than a Standard Meter: The Livongo meter is connected and provides real-time tips and automatically uploads your blood glucose readings, making log books a thing of the past.
Unlimited Strips at No Cost to You: Get as many strips and lancets as you need with no hidden costs. When you are about to run out, Livongo ships more supplies, right to your door.
Coaching Anytime and Anywhere: The Livongo coaches are Certified Diabetes Educators who are available anytime via phone, text, and our mobile app to give you guidance on your nutrition and lifestyle questions.
These are just some of the benefits available through this program.
Your Assistance Program can help you reduce stress, improve mental health, and make life easier by connecting you to the right information, resources, and referrals.
Medical Advocacy
Short-term problem-solving resolution
Financial Consultation
Legal Consultation
On-Line Work/Life Web Resources
Video Counseling
Life Coaching
Work/Life Resource and Referral
Home Safe
Personal Assist
Mobile App
Financial worries, aging parents, job stress, health issues–everyone faces challenges from time to time, but, with Lytle EAP Partners, you don't have to face them alone. Assistance is available 24/7, confidential and free to all ACSHIC members and their household.
Our new worklife website is accessible by both www.mylifeexpert.com and the easy-to-download mobile app. It has never been easier to have all of your EAP information at your fingertips. Members now have access to thousands of up-to-date articles, videos, and legal documents. Members will create a unique username and password, so that information can be bookmarked and saved for future viewing. A description of all of the services offered to ACSHIC by Lytle EAP can be found in the My Benefits section. The one-time company code needed to access the site is: acshic.
Talk to a doctor anytime, anywhere by phone or video.  Set up your account today to talk to a U.S.-licensed physician for non-emergency medical conditions like the flu, sinus infections, bronchitis, and much more.
Create your account: Use your phone, the app, or the website to create an account and complete your medical history.
Talk to a doctor: Request a time and a Teladoc doctor will contact you.
Feel better: The doctor will diagnose symptoms and send a prescription if necessary.
Teladoc ranks #1 in Telehealth Satisfaction with Direct to Consumer Providers and Highest in Customer Service by J.D. Power For J.D. Power 2019 award information, visit jdpower.com/award.

Some day, you or a family member may receive a serious diagnosis or question the treatment for an ongoing medical issue. Through its Expert Medical Opinion program, Teladoc Medical Experts partners you with a Physician Case Manager to secure second opinions from world-leading medical experts. Whether it's to review medical records, confirm a diagnosis, explore treatment options, or the need for surgery, Teladoc Medical Experts no-cost benefits can help with any medical condition or concern. The confidential service is available to employees and their family members enrolled in a health plan.
In the midst of medical uncertainty, working with Teladoc Medical Experts can provide peace of mind and reassurance that you and your family members. Physician Case Managers work with you to:
Guide and help you navigate the healthcare system to ensure you get the best treatment
Support you as you make informed decisions about medical care; while objective and professional, your Physician Case Manager is caring and will listen attentively to your concerns and questions
Educate and explain confusing medical terminology, identify resources to assist you, and help you prepare for upcoming appointments with your doctors
Teladoc Medical Experts Physician Case Managers are available to spend as much time as YOU need to ensure your questions and concerns are addressed. Teladoc Medical Experts services are provided to you at no cost.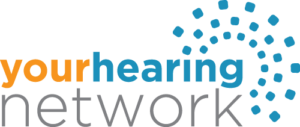 Your Hearing Network is a full-service hearing care provider.  We offer savings OVER 40% on state-of-the-art digital hearing aids, with the latest advanced technology, including Bluetooth® wireless capabilities, and rechargeable models with handsfree connectivity for smartphones.
ACSHIC members and their families receive:
FREE annual hearing exam
FREE 1 year of follow-up care at no additional cost
FREE 4-year manufacturer's warranty, including loss and damage coverage
FREE 4-year supply of batteries with the purchase of hearing aids
75-day money-back guarantee
Interest-free financing
10% off accessories
YHN's hearing care program brings to you and your family members better hearing with quality, value, and savings.  Rediscover the sounds that make life special. Ask us about our exclusive limited time offers for ACSHIC members!